12½ Gauge, Double-Wall Underground Wire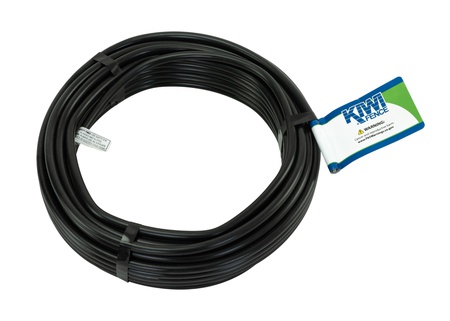 Burying insulated wire at gates provides better transfer of electric to opposite side. It is much more effective and safer than running wire overhead or using spring/removable electric gate wire. Place underground wire in 3/4" low pressure water pipe for added protection. Rated for 20,000 volts so use of household electrical wire is not recommended due to low voltage ratings. 0.34" outside diameter. The 12½ gauge wire lasts longer and conducts better than 16 gauge.

Double-wall insulation!