Winters are a stressful time for farmers across the country. Out of all the things that farmers must worry about when the temperatures drop is frozen water. There are many methods that farmers, ranchers & homesteaders use to prevent freezing. If electricity is accessible simply drop in a trough heater, but in situations when no electricity is available ingenuity jumps into action. There is an array of ideas on YouTube that range from placing plastic bottles filled with salt water into trough to placing a flag on a fiberglass rod placed in center of trough to overcome this challenge. These ideas are subject to one major uncontrollable factor, prolonged freezing temperatures. Next these ideas only focus on the water surface, so you still have potential freezing supply lines/pipes and valves.
Farmers, Ranchers & Homesteaders are installing the Topaz ( VJT )and Vortex ( VJXV2 ) Jobe Valves which sets them up perfectly for the winter months to use the Frost Pro Kit ( VJTFP ). This device is easily added to a Topaz or Vortex Valve to minimize freezing in cold weather conditions. (This kit does not work on other Jobe Valves at this time.) It allows a continuous flow of water through the valve to assist in the prevention of water freezing in the supply lines/pipes, valve and trough. When temperatures approach freezing activate the Frost Pro Kit by simply turning clockwise by hand to activate.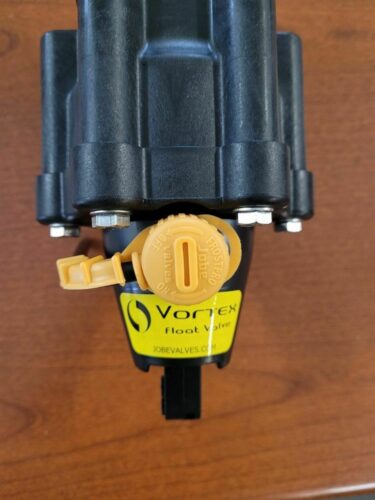 A low flow of water passes through the valve to prevent freezing. It is like leaving your faucet trickling to keep water from freezing. We recommend you extend the extension arm, lowering water level to minimizing spillage through tank overflow pipe. When temperatures are above freezing just turn Off the Frost Pro Kit, retract the extension arm for maximum water trough capacity.
Frost Proof Kit: ( VJTFP )
Topaz Valves: ¾" ( VJT ) - 1" ( VJT1 ) - 1 ¼" ( VJT1.25 )
Vortex Valve: 2" ( VJXV2 )
Get ahead of those frozen pipes this winter by installing a Jobe Topaz or Vortex Valve with a Frost Pro Kit.
For more information on these items call (800) 536-2683 to speak with one of our product specialist!