Power Wizard Dual Purpose Energizer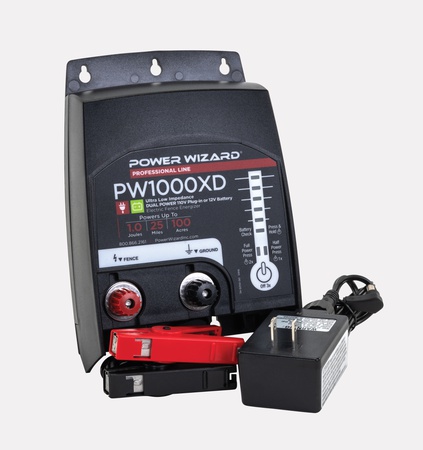 This unit can operate on a 110-volt electric plug or a 12-volt battery.
Features full power and half power settings to save battery life and LED indicator lights to show voltage and battery conditions. Kencove energizers have a two year warranty that covers lightning damage. Includes AC adapter and battery leads.