KIWI 3-Point to Skid-Steer Adapter Plate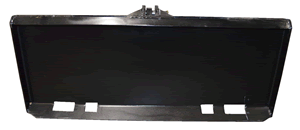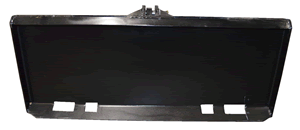 This convenient adapter plate allows virtually any 3-point post driver to be converted for use with a skid-steer. Thanks to the adapter plate, the operator of the post driver has control over front and back tilt from the valve bank, eliminating the need for hand signaling between the operator of the driver and the operator of the skid steer.
Converts 3-point tractor mount to skid steer mount
Allows post driver operator full tilt control
Proudly manufactured in the USA.