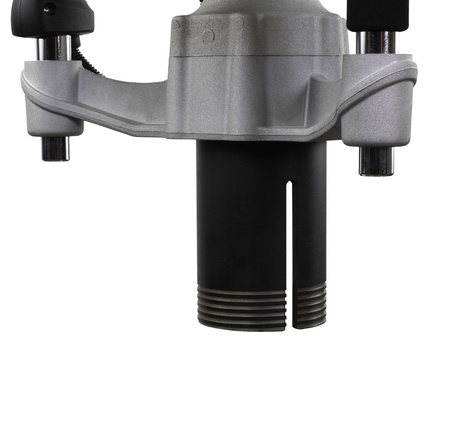 Powerful and portable commercial duty post driver. Powered by a Honda GX35 1.3hp*, 4 stroke engine. The heavy-duty threaded steel barrel accommodates up to 3⅛" diameter post, pipe, rod or stakes, plus the Post Master Plus post. Spin barrel cap OFF/ON for quick and secure adapter sleeve changes. Included is a 2½" solid industrial grade poly adapter sleeve. Additional adapter sleeves available in ½", ¾", 1", 1¾", 2" and 2¼", Post Master Drive Cap & 16-18 ga Chain link Post choose the correct sleeve based on size of post, pipe, rod or stakes you will be driving for optimal performance. No fuel mixture required and for superior performance use Premium Gas.
Note: PGDPMDC required when driving Post Master Plus post.
This post driver is 100% self-contained, easy to lift, move, and carry. No hoses or compressors. Drives posts in half the time and less physical effort of a manual driver. Assembled and serviced in the USA.
Comes complete with sturdy poly carrying case, engine oil, extra lube, 2½" Adapter sleeve and tool kit.
Weighs 45 lbs.
Offers up to 1,850 beats-per-minute
Powered by Honda GX35 1.3 horsepower* 4-stroke engine
100% self-contained
High-quality sealed bearings and Viton O-rings for long tool life
Handles are designed for comfort with Internal dampening springs to reduce vibration
Simple recoil pull start with trigger throttle and integrated auto reset stop button
Limited lifetime warranty on the hammer
Engine warranty provided by Honda



*The power rating of the engine indicated in this document is the net power output tested on a production engine for the engine model and measured in accordance with SAE J1349 at 3600 rpm. Mass production engines may vary from this value. Actual power output for the engine installed in the final machine will vary depending on numerous factors, including the operating speed of the engine application, environmental conditions, maintenance, and other variables. 
Note: M4 engines are rated at 7000 rpm.