Line Boss 2.5" Diameter X 7' Length Post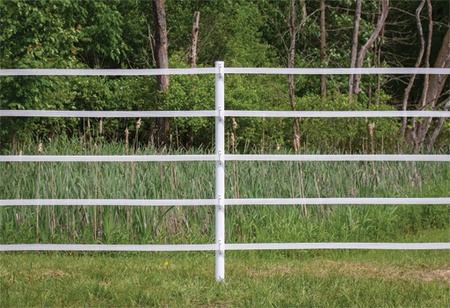 Our Organic-Certified Plastic Posts are made from recycled, blended polypropylene. These rugged, UV-stabilized composite posts contain no fiberglass, PVC, or hazardous materials. They are safe for horses, ideal for organic operations, and environmentally friendly. Backed by a 20-year limited warranty, these posts won't rot, rust, or crack. Organic-Certified Plastic Posts are perfect for use around bends, ridgelines, and bottoms of dips in a fence line. Made in the USA.


Environmentally friendly
Certified for Organic Agriculture
Safe for horses
Self-insulating, no insulators required
20-year limited warranty
Made in the USA
2½" diameter x 7' length
White
This product has been verified to comply with the USDA National Organic Standards by the Washington State Department of Agriculture.