Strainrite Boundary Strainer Snap Hook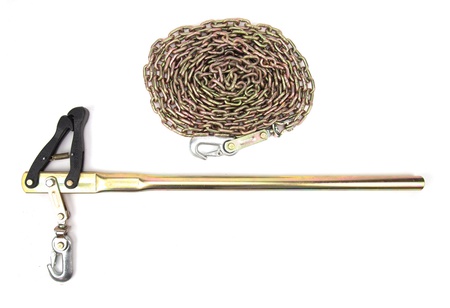 This contractor-grade strainer features heavy-duty rivets and high-tensile pivot bolt. It comes complete with a quality-tested 19' chain and features a snap hook. Includes clevis hook for tensioning off of brace posts. Do not exceed 1,300lb load. Do not put a pipe over the handle of the strainer for leverage.
Contractor grade
19' chain
Snap hook
Gold passivated one-piece handle
Do not exceed 1,300lb load
Made in New Zealand
Use with Stretcher Bars. When using 6ft Stretcher Bars, use three Boundary Strainers.