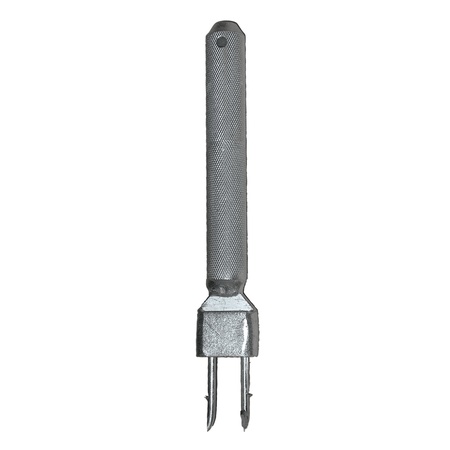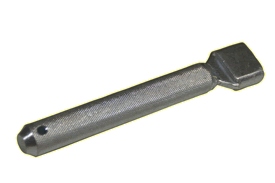 Kencove's Staple Starter is very simple to use and has no moving parts to damage. Just insert the staple into the slot and hammer on the pin to get your staple started. Saves your fingers and prevents staples from mushrooming when driving into hardwoods.

Once the staple is started, remove the starter. A few additional hammer strokes may be required to set the staple to proper depth.

Remember, do not staple wire tight to line posts. Use this staple starter with standard fence staples up to 8 gauge and the wide staple starter (TDSDW) when using wide 2" staples (HB2W).