Nicopress 2-Slot Crimp Tool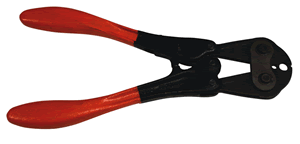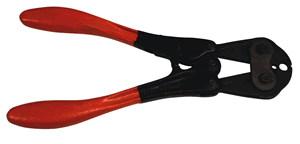 The Nicopress 2-Slot Crimp Tool has a compact design for crimping C23, C2L, C2LAL, and C45 sleeves. Ideal for use with 10, 11, or 12½ gauge wire. This tool is small enough to fit in your pocket, but the shorter handles require a bit more force to crimp.

Tool is supplied with complete instructions for making splices, ends, and tool adjustments, as well as gauge and adjustment wrench.
Ideal for 10 - 12.5 gauge crimp sleeves
Compact design