Fastlock Woven Wire, 7/36"/24", 12½ Ga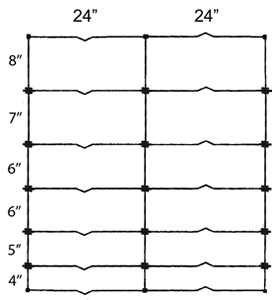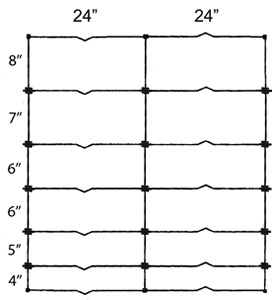 Fastlock Woven Wire Fence, with 24" spacing, provides a cost-effective solution for cattle, sheep, or goat containment. The larger wire spacing makes it lighter and easier to install than standard woven wire. With a strong mesh design, the potential for injury is minimized by flexing upon impact.

For maximum animal containment, we recommend an electrified offset wire toward the bottom of the fence.


7 horizontal lines
36" height
24" stay spacing
Class 3 galvanized
12½ gauge high-tensile
330' roll