Gripple Keys on Retractable Clip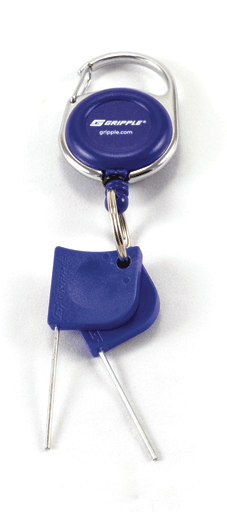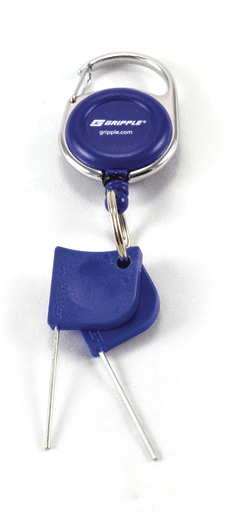 The Gripple Key is used to Release or Adjust wire on the Gripple Plus: Small, Medium, Large, T-Clip 1 and T-Clip 2.
Insert key tip into small hole on wire entry side. If wire is under tension or has been previously installed a torque tool may be needed to release roller grip. Gently pushing key tip inward the ceramic roller rotates backward thus releasing grip on wire. When key is removed an internal spring will push ceramic roller back forward.
Torque Tools: Basic ( TGTTP ) / Heavy Duty ( TGTCC ) / Contractor ( TGTC )
Release and Adjust Wire
Gripple Plus: Small, Medium and Lard
Gripple Plus T-Clip 1 and T-Clip 2
2 Keys on Retractable Clip, 4' Cord ( EACH = CGKEY )