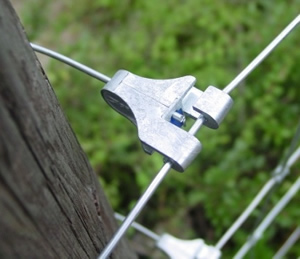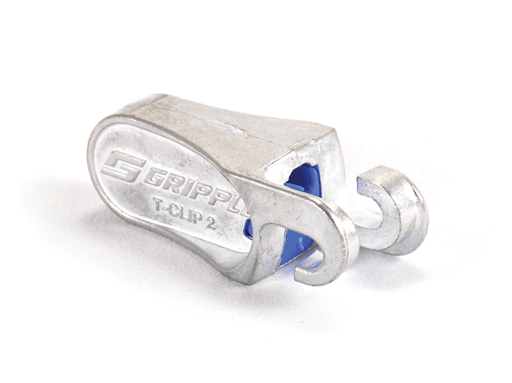 The Gripple T-Clip is used to secure wire at terminations of fence. The T-Clip has a patented ceramic locking mechanism that delivers superior grip and load strength. The internal ceramic roller is rock-hard, super-tough and designed to grip high tensile wire resulting in a bond that lasts season after season.
Review Product Manual to understand how the T-Clip is the simplest and fastest way to secure wire at terminations. We recommend cutting wire about 2" past T-Clip, bending over wire as a added lock. The T-Clip is not designed for use with torque tools.
The Gripple T-Clip 1 can be used on 7 ½ - 10 gauge smooth wire and 12 ½ - 15 gauge barbed wire. Eliminates tying or knotting wire, thus reducing installation time, twist on - insert wire end for a simple secure termination.
7 ½ - 10 gauge smooth wire
12 ½ - 15 gauge barbed wire
Terminate / Anchor wire
Simple and Fast = Significant Time Savings
Designed for superior grip
Pack of 10 ( EACH = CGT2 )