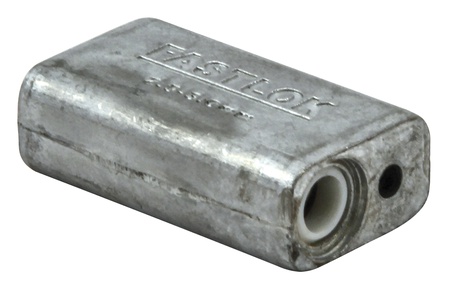 The Fastlok is an easy, convenient way to create an in-line splice very close to the full strength of the wire. Kencove's pull testing resulted in more than 1,580 pounds of breaking strength, which is stronger than similar 12½ gauge splicers.

The Fastlok is reusable, able to be retightened, and works well for ends, brace wires, and regular splices.

For use with 12½ gauge wire only.