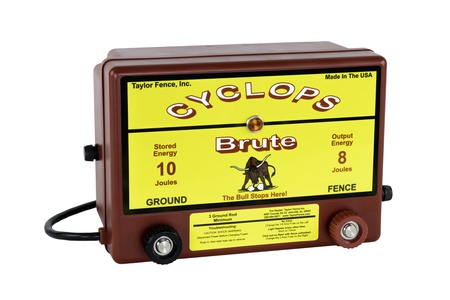 The Cyclops Champ is an AC energizer. With 5 output joules the Champ can power 5 miles of fence.
Cyclops energizers are low-impedance, 110-volt plug-in energizers. These American-made units provide a longer pulse than most energizers and are fused on both the fence and powerline sides for maximum lightning and surge protection. Fuses are accessible from the outside of the case for easy replacement. Cyclops energizers come with a 1-year warranty from date of purchase.
5 output joules
Low-impedance
110volt, plug-in
Built-in lightning and surge protection
Proudly made in the USA
1-year warranty

Cyclops energizers cannot be plugged into a GFCI.