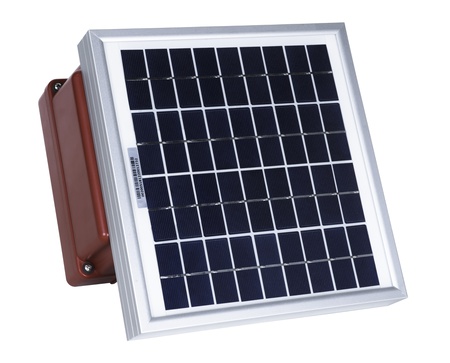 The Cyclops Solar Hero is a solar-powered energizer. With .75 output joules the Solar Hero can power .75 miles of fence.
The Cyclops Solar Hero is an all-in-one, low-impedance, solar energizer with built-in lightning protection. The Solar Hero features an internal battery and a 5-watt solar panel. Cyclops energizers come with a 1-year warranty from date of purchase.
.75 output joules
Low-impedance
Internal battery
5-watt solar panel
Built-in lightning protection
Proudly made in the USA
1-year warranty

Cyclops energizers cannot be plugged into a GFCI.