Speedrite 12000i Unigizer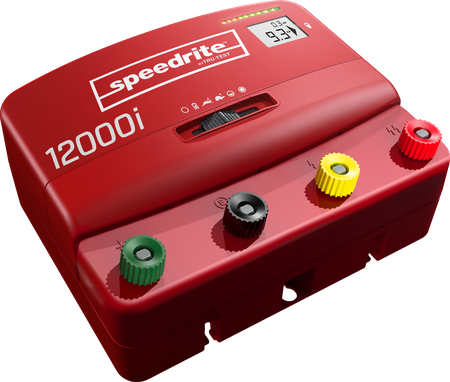 The Speedrite 12000i Unigizer range offers a powerful and innovative solution to livestock control. The Unigizer is a universal energizer which can operate off a 12 volt battery or 110 volt plug. The 12000i unit has a backlit LCD screen which displays output voltage, battery voltage and earth voltage.

12 joule output
Earth monitoring for fault identification
Adjustable power and pulse speed
Made in New Zealand
3-year warranty


This unit includes a remote control to give you control from anywhere on the fence line, eliminating the need to be near the unit to turn it on or off. Battery lead set and mains power adapter included.