KIWI Power Down Auger Kit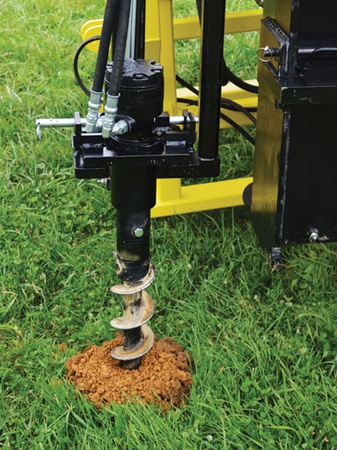 The KIWI Down-Pressure Auger eliminates the need to manually position a heavy auger assembly into the post driver. It can be mounted on your existing KIWI Post Driver or purchased additionally with your new KIWI post driver. The auger assembly mounts using the existing mounting hole in the back of the post driver with (4) four supplied bolts. It is positioned on the left side (opposite of valve assembly), and requires no modification to the post driver. On some older model units, the removal of existing auger hangers may be required. An additional valve section and bolt kit (not included with auger assembly) will need to be added to the existing valve.
50 degree drilling angles
6" hole diameter
Up to 48" hole depth
Not compatible with Kiwi Tractor Mount Drivers KPDT3P or KPDT3PT.