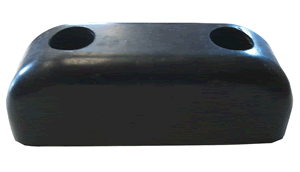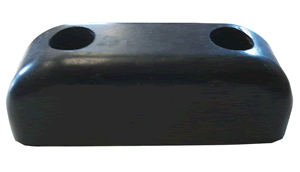 For use with Vector Post Drivers, this rubber bumper ensures the hammer of the driver comes to a comfortable stop when it is raised for driving posts, protecting both metal and machine. The bumper is quickly and easily mounted to the beam with two carriage bolts (sold separately).

4⅞" long x 1⅝" wide x 1⅝" high with 5/16" holes on 2½" centers.

Note: Not for use with the Vector Model 2 Plus.