Kiwitech Drag Trough - 100 Liter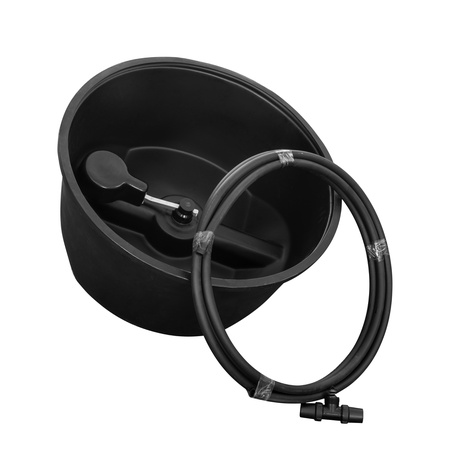 This trough is super tough and portable for use with sheep and cattle. The unique design allows the trough to be easily emptied and then towed or drug to another paddock and refilled. It has a 100 liter capacity. The float and valve assembly is designed to be 100% cattle proof.
 Designed to manage up to 100 head of cattle or 400 sheep providing you have sufficient flow rate to the trough. As a general guide 10 cows with calves need 2.5l/min, 100 ewes with lambs need 2.9l/min.
Includes; high flow valve (up to 40l/min), float & trough fitting

Trough's fittings are all 25mm

Recommended operating pressure - 1-5BAR Goes great with our quick release hydrants!

Dimensions: 34.25in diameter, 16.14in height.